I had an interesting request for a special order from an Etsy customer about a month ago:
Could I make a wall hanging constructed basically as 3 selvage bath mats in a row, with binding and batting like a quilt?
I've never done a selvage project on this scale before. It's 15" wide, and nearly 90 inches long!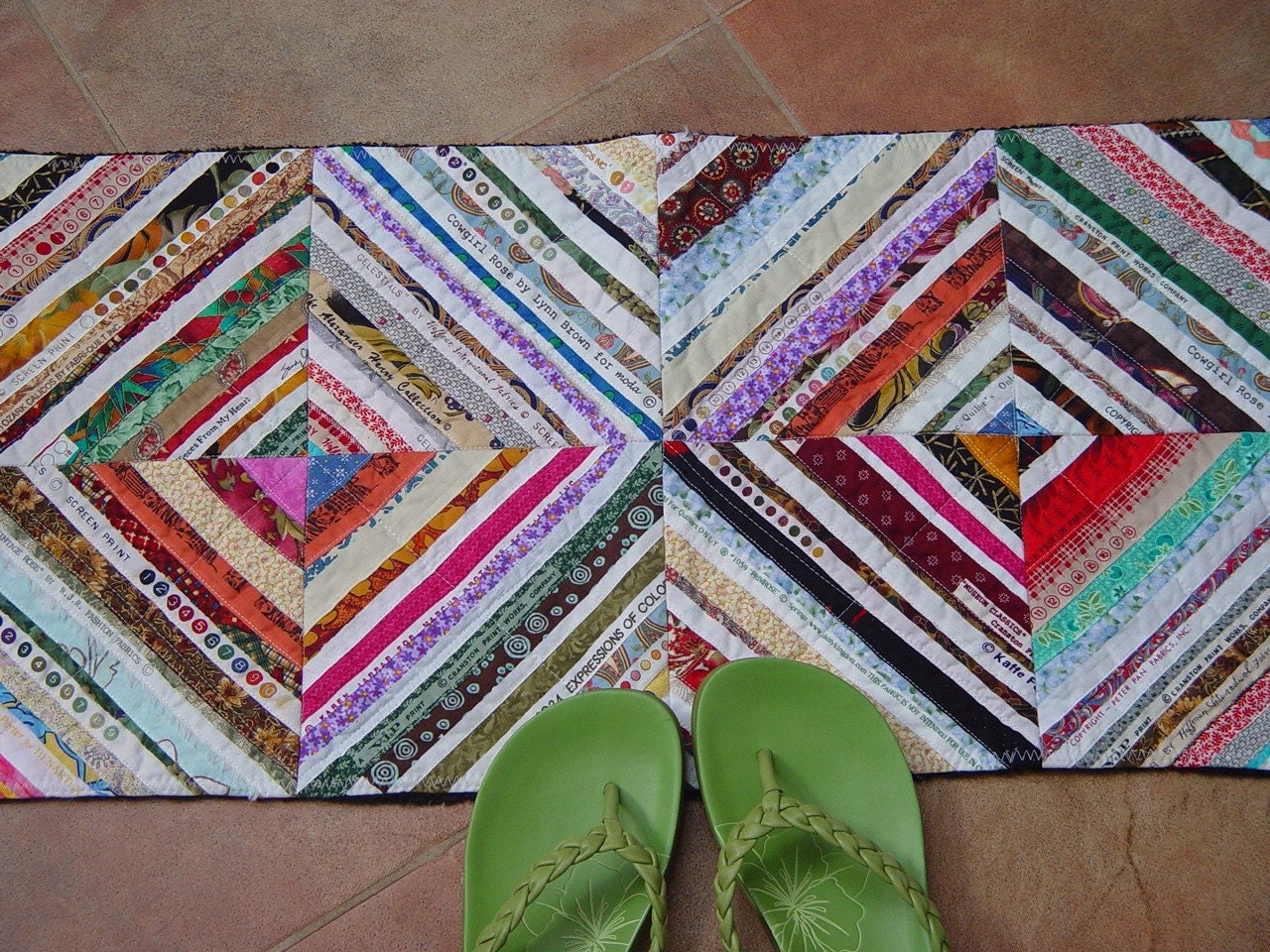 It was constructed exactly like this "double bullseye" style bath mat, it's just 24 blocks instead of the usual 8.
here
)