Every summer the Dunedin Fine Arts Center (website
here
) hosts a really fine quilt show, which includes a traveling exhibit, a silent auction of small quilts from the local quilt guild, and a featured artist.
Usually, the show is centered around a traditional theme. But this year's exhibit is a little different, focusing on art quilts.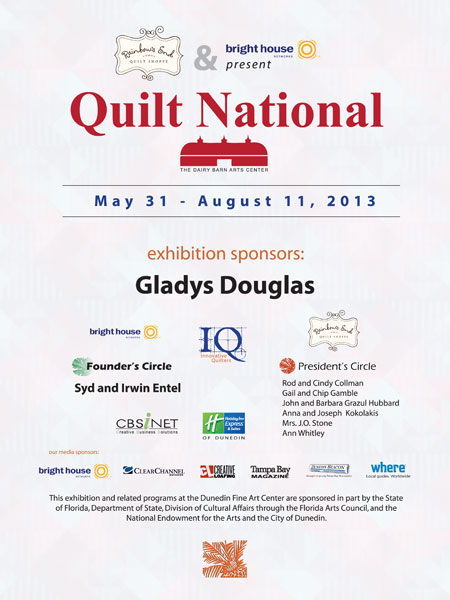 The quilts were meant to stretch the traditional definition of what a quilt is.
See that fringe at the bottom?
Now that's what I call upcycling!
Next post: a fascinating roomful of quilt art by modern fiber artist Betty Busby.