The 2 monthly markets that I've been doing this year have brought some custom work my way, which is a facet of my business that I've been wanting to grow.
At the
Seminole Heights Market
last month I kept on noticing a single hand, reaching around and fingering the nearest quilts that were hanging in the back of my display. (It's not that uncommon -- since I don't have walls attached to my tents, the back of the quilts are visible, and a lot of people like to browse from "the back door"). Turns out this particular hand belonged to Marta from Tropical Gardens, who sells orchids and other plants directly behind me. She has a new baby at home and wanted a quilt for her.
She was very specific about what she wanted, which made my job a lot easier!
Colors like this quilt, currently for sale in
my Etsy store
.
A design with rows of 1/2 square triangles and panels, like this one, also currently for sale.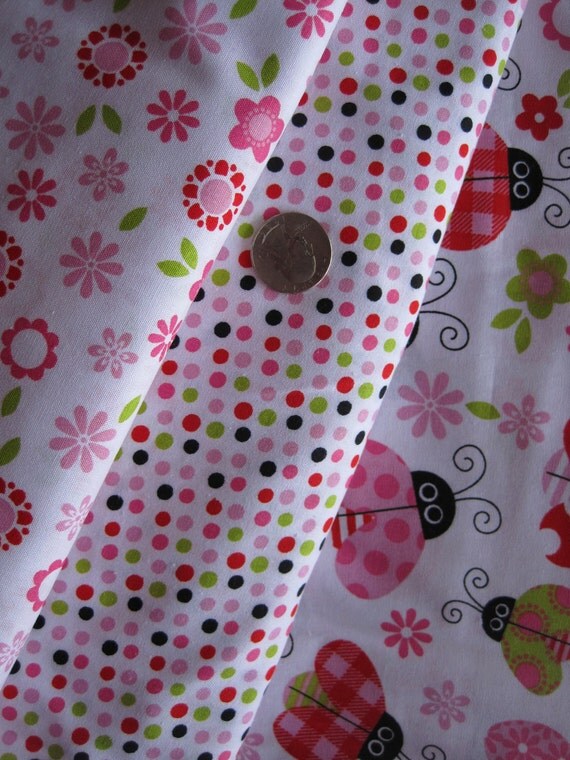 And ladybug fabric! I found this super cute fabric at
Mimi's
on
Etsy.
Here's the finished product, complete with a custom applique monogram.
I assume the baby's real name is Isabel!
I bought the ladybug fabric and the matching polka dot, then filled in the rest from my stash.
The cute pink and green pattern on the back (and on the side borders) has been hanging around my fabric shelf FOREVER, waiting for the perfect project. I think this was it-- the colors could not have been more perfect.
The completed Kappa Kappa Gamma custom T shirt quilt was picked up. You'll recall that this is going to be a graduation gift for Alison (see posts
here
,
here
, and
here
for more information about this project). Her mom lives near the market so this was a convenient way for her to pick it up. Plus, hanging it in my booth was a great way for her to get a good look at it, and for me to take some pictures!
I think I now definitely qualify as an honorary member of this sorority!
I must say, Alison's mom's reaction to this quilt was VERY gratifying! She was absolutely thrilled when she saw it, really to the point of being overwhelmed. Moments like that make all the hard work worthwhile!